H2O Home Improvements, LLC: Lynchburg's Premier In Pressure Washing Services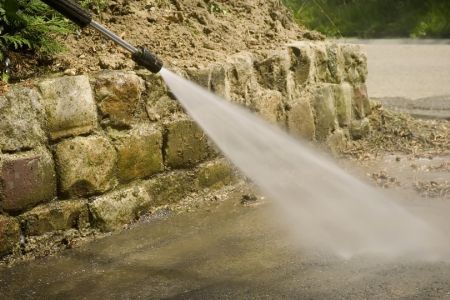 Here at H2O Home Improvements, LLC, we don't settle for less when it comes to quality service. For Lynchburg residents, we will always provide top-notch quality pressure washing services.
Lynchburg is the main community we serve here at H2O Home Improvements, LLC. Lynchburg residents will come to know we are synonymous with top-tier performance and superior customer service. All of our residential and commercial services are easily and readily available to Lynchburg residents, including...
Deck Cleaning For Our Lynchburg Residents
The last thing you want to see in the summertime is a dirty old deck while grilling up some delicious burgers. If you're anything like us, looking at dirt-stained decks is an eyesore and makes you feel sad. Decks should be pristine and clean and a source of happiness, and we can get it like that…no problem.
Decks are easy-peasy for us, so Lynchburg residents don't have to worry about their decks when it's in our hands. We have supreme deck cleaning services.
Pressure Washing In Lynchburg
Lynchburg is a fantastic community that's made even more awesome by its residents. We offer equally excellent services for Lynchburg, including top-of-the-line pressure washing services. Pressure washing is no joke, and doing it yourself can be dangerous so give us a call at 434-381-0141 if your Lynchburg home needs pressure washing.
H2O Home Improvements, LLC also offers excellent commercial pressure washing for all of Lynchburg's business owners. Everything you care about in your home and business is important to us, so we'll bend over backwards to provide stellar service to your homes and business with our commercial services, including parking lot cleaning and building washing.
Check out our services on our site and give us a call to find the right fit for you, your family, and your business. We offer free quotes for all our residential and commercial services and can schedule your home or business for annual or biannual cleanings and washings.
Reviews & Testimonials on H2O Home Improvements, LLC in Lynchburg, VA
There are currently no reviews or testimonials for Lynchburg, VA. Check back soon!
Articles & Tips
What's The Deal With Dryer Vents?

Whether you know it or not, our houses have dryer vents. It may sound pretty obvious, especially if you have a dryer, but sometimes these things fly under the radar. People may not know that fault […]

Boosting Your Curb Appeal

Curb appeal isn't just for when you're selling or buying a home. It's also about setting a gold standard for your neighborhood and increasing the value of your home. Plus, it's nice to have people […]
GET A FREE QUOTE TODAY WITH A LYNCHBURG PRESSURE WASHING PRO!