Rustburg Pressure Washing Services You Can Depend On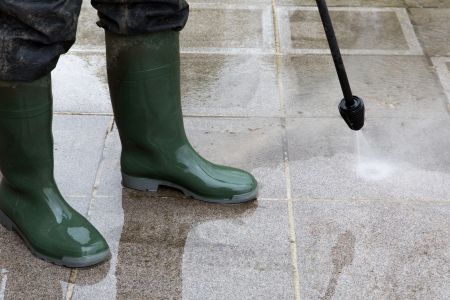 Here at H2O Home Improvements, LLC, our customer service is unmatched and top-tier. Rustburg residents do need not to look any further for pristine quality pressure washing services.
Rustburg is just one of the many fantastic communities that we serve here at H2O Home Improvements, LLC. We are super lucky, proud, and honored to serve Rustburg residents. All of our services, including residential and commercial services, are just a call or click away for Rustburg residents, including...
Deck Cleaning For Our Rustburg Residents
Deck cleaning shouldn't be something you do alone. It's not something you should do yourself either if you want it done right. Dirty and stained decks are our specialty, and we want you to be able to take pride in your deck and get it cleaned at least once a year.
H2O Home Improvements, LLC is willing to schedule an annual deck cleaning for you and your family. Maybe more than once a year, if you need it. So look no further, Rustburg, and take us up on our deck cleaning service.
Pressure Washing In Rustburg
Rustburg is part of what keeps us going. And your home should keep you going. So, we offer top-of-the-line home-rejuvenating services for Rustburg, including pressure washing services to keep your home looking fresh and clean. Pressure washing is our strong suit, and we don't skimp on quality service, so give us a call at 434-381-0141 to service and clean your Rustburg home.
H2O Home Improvements, LLC also offers commercial pressure washing for all of Rustburg's business owners. Rust may be in your name, but it definitely shouldn't be on your business. We can take care of any rust, mold, dirt, and staining on your building. At H2O Home Improvements, LLC, we can do everything and more for you while providing stellar customer service to your homes and business with our commercial services that include parking lot cleaning and building washing.
Reviews & Testimonials on H2O Home Improvements, LLC in Rustburg, VA
There are currently no reviews or testimonials for Rustburg, VA. Check back soon!
Articles & Tips
What's The Deal With Dryer Vents?

Whether you know it or not, our houses have dryer vents. It may sound pretty obvious, especially if you have a dryer, but sometimes these things fly under the radar. People may not know that fault […]

Boosting Your Curb Appeal

Curb appeal isn't just for when you're selling or buying a home. It's also about setting a gold standard for your neighborhood and increasing the value of your home. Plus, it's nice to have people […]
GET A FREE QUOTE TODAY WITH A LYNCHBURG PRESSURE WASHING PRO!