Experienced Dryer Vent Cleaning In Lynchburg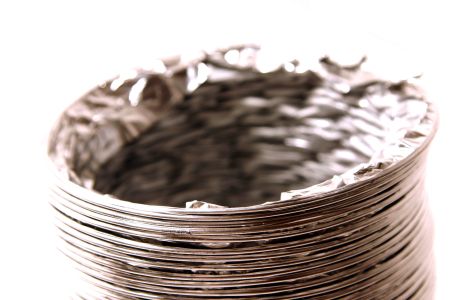 A clean house also means clean clothes. H2O Home Improvements, LLC can't do your laundry for you, but we can provide dryer vent cleaning services for your home in Lynchburg.
Dryer vents are an integral part of your drying machine, and without proper dryer ventilation, your clothes would still be wet. And even if your dryer vent gets cleaned once a year, you should make sure to inspect it periodically to make sure things are running smoothly.
Do You Pressure Wash Dryer Vents?
While H2O Home Improvements, LLC does provide pressure washing for Lynchburg, dryer vent cleaning is a little different. One method for all cleaning jobs would be efficient and ideal, but pressure washing is a bit too intense for your dryer vent.
Instead what we do is insert a hose into your dryer vent from the exterior of your home. This hose dislodges any accumulated debris from within the dryer vent, pulling it through and out.
In addition to our house washing services, H2O Home Improvements, LLC strives to achieve the best quality in all your home's needs. Dryer vent cleaning is just one of our stellar services.
Why Do You Need You Dryer Vent Cleaned?
Faulty and clogged dryer vents are responsible for nearly 20,000 house fires a year, resulting in 40 deaths a year. Fires are not only devastating to human life but finances as well.
Responsible homeowners should get their dryer vents cleaned and inspected at least once a year. Your home may use the dryer more than the average home, so H2O Home Improvements, LLC can come to look at your dryer vents twice a year or more.
Your home and family's health and safety are important to us. Dryer vents ensure proper ventilation of the hot air in your dryer and provide your family with clean clothes. Don't get stuck with wet clothes or the aftermath of a house fire; schedule a dryer vent cleaning today.
Articles & Tips
What's The Deal With Dryer Vents?

Whether you know it or not, our houses have dryer vents. It may sound pretty obvious, especially if you have a dryer, but sometimes these things fly under the radar. People may not know that fault […]

Boosting Your Curb Appeal

Curb appeal isn't just for when you're selling or buying a home. It's also about setting a gold standard for your neighborhood and increasing the value of your home. Plus, it's nice to have people […]
GET A FREE QUOTE TODAY WITH A LYNCHBURG PRESSURE WASHING PRO!