Christmas Lights Installation in Forest, VA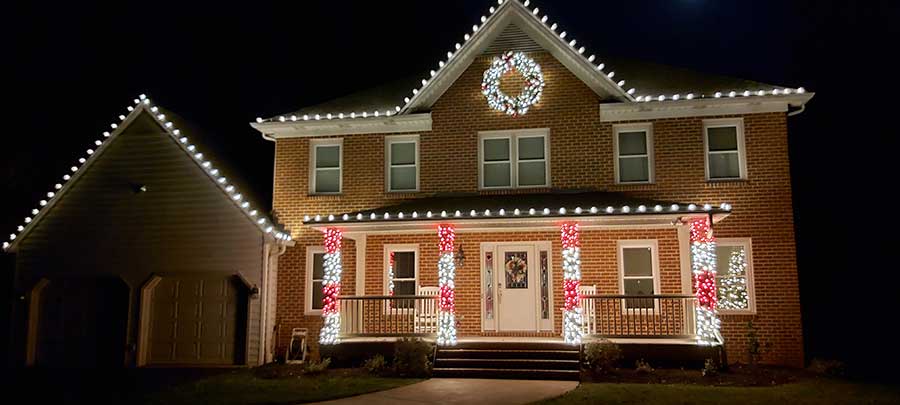 We installed commercial grade C9 Christmas Lights on the gutter line and peaks. We also installed candy cane lights on the porch columns. The customer loved it.
Client Review: So happy I hired H2O to decorate the exterior of my home this year. They did an excellent job, and decorated exactly as expected. No surprises, no last minute changes. They install the lights, provide any maintenance if required, take them down at the end of the season and store them. You just need to sit back and enjoy the beauty of your home. Not to mention the calls you will get from your friends complimenting your decorations. The two men who installed our Christmas light lighting were extremely friendly, informative and had our lighting ready to enjoy in 3 hours. Love it.
- Dale Wilcher
---
Articles & Tips
What's The Deal With Dryer Vents?

Whether you know it or not, our houses have dryer vents. It may sound pretty obvious, especially if you have a dryer, but sometimes these things fly under the radar. People may not know that fault […]

Boosting Your Curb Appeal

Curb appeal isn't just for when you're selling or buying a home. It's also about setting a gold standard for your neighborhood and increasing the value of your home. Plus, it's nice to have people […]
GET A FREE QUOTE TODAY WITH A LYNCHBURG PRESSURE WASHING PRO!