House Softwashing in Lynchburg, VA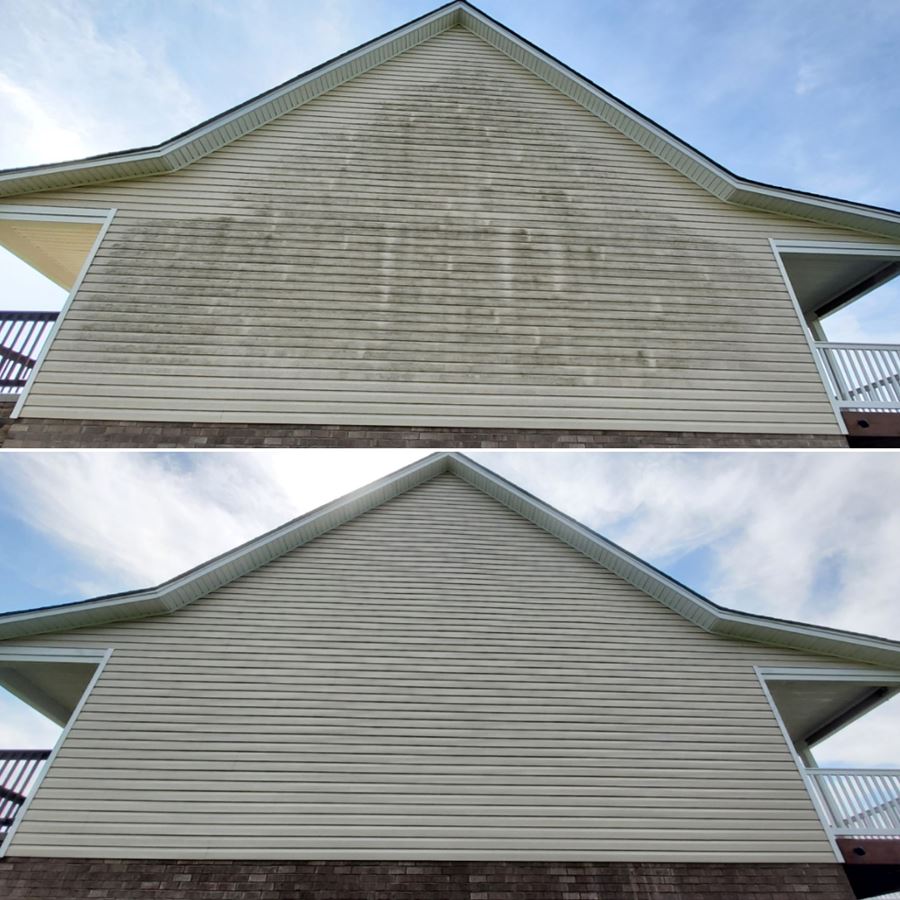 We softwashed their vinyl, gutters, windows, soffits, doors, porch, sidewalk, back deck, and rails.
Residential pressure washing is a great investment for your home. Not only does it clean your house, but it boosts your home's curb appeal. Call H2O Home Improvements, LLC for all of your pressure washing needs today!
Services Used in Project
Photo Gallery
Articles & Tips
What's The Deal With Dryer Vents?

Whether you know it or not, our houses have dryer vents. It may sound pretty obvious, especially if you have a dryer, but sometimes these things fly under the radar. People may not know that fault […]

Boosting Your Curb Appeal

Curb appeal isn't just for when you're selling or buying a home. It's also about setting a gold standard for your neighborhood and increasing the value of your home. Plus, it's nice to have people […]
GET A FREE QUOTE TODAY WITH A LYNCHBURG PRESSURE WASHING PRO!